For many universities, winter break can be over a month long. If the idea of spending that much time at your parents' house makes you want to scream, then maybe an impromptu trip is in order! But while many of us yearn to see the world, we're only working with a college student's budget.
Luckily, there are plenty of U.S. based vacations that are affordable, fun, and right outside your door. At Collegeboxes, we've been all over the United States, so we know about all the hidden gems and where to find them. Here are some of our favorite places to go—especially once the snow starts to fall!
1. Santa Maria Valley, California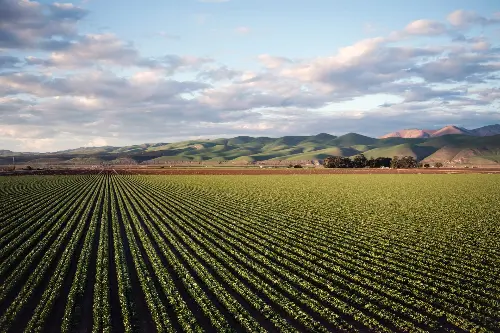 Looking to escape the winter chill? Then California may sound like an easy choice! But popular cities like LA or San Diego can be expensive to travel to and explore. Now if you're looking for a place in California that's fun, affordable, and picturesque, you need to go to Santa Maria Valley.
Santa Maria offers all the California classics, like the beach, wineries, and great hiking opportunities. What makes Santa Maria so special during the winter months is that thousands of monarch butterflies migrate there. They want to escape the cold just like we do! But if you're afraid of butterflies, you may want to consult other locations on our list.
2. Cocoa Beach, Florida
Doesn't the name alone make you want to go? Well, if that isn't enough, the weather in Cocoa Beach during the winter is a temperate 72 degrees. Better yet, it's also known for being a great place to see various sea life, like dolphins and turtles. If you're looking for a beautiful beach getaway without breaking the bank, this is the place to go!
While it's known for its waves, Cocoa Beach is also the gateway to the Kennedy Space Center. You can learn about the history of space travel, as well as get a glimpse of what's to come. And while lodging in most cities in Florida can usually go to upwards of $200 a night, Cocoa Beach starts off at a very affordable $120 nightly. Prices can vary, so make sure you book early to get the best deals.
3. New York City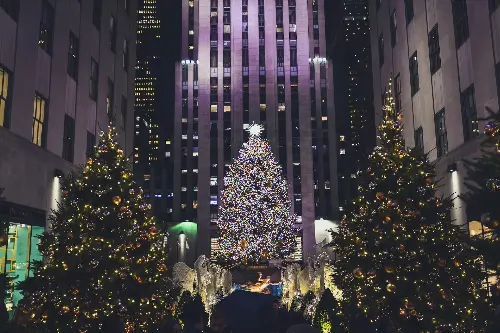 New York City is a must-see on many people's bucket lists, and for good reason! There is so much to see, do, and discover every day. But one downside to the Big Apple is that it's always super crowded. And because of that, finding affordable lodging can be expensive and time-consuming.
The cure to this? Visiting after New Year's Eve! While seeing the ball drop is magical, it's an event that's absolutely packed to the brim. But once we ring in the new year, all the tourists travel back home and leave behind a (slightly) less crowded city. It's the perfect time to visit if you love a bargain and don't mind wearing some layers!
4. Kellogg, Idaho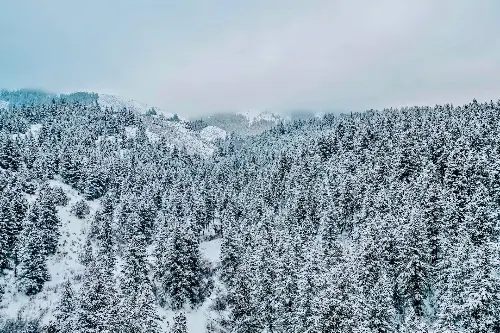 Are you the type that likes to shred on the slopes but can't afford to hit iconic spots like Aspen or Vail? Well then, let us introduce you to the hidden gem of the Northwest, Kellogg, Idaho! This city started off as a mining town but has since transformed into the perfect winter getaway. Silver Mountain was once an illustrious lead mine, and it also coincidentally made a great place to ski and snowboard.
On top of that, the community has come up with other creative ways to make the most of these snow-capped mountains. Have you ever wanted to take an authentic sleigh ride? Or strap on some snowshoes and explore some beautiful scenery? Well, in Kellogg, it's possible! Hotels and motels in Kellogg are affordable, starting as low as a shocking $60 per night. Upgrading to a commercial hotel can hike up the price to about $100 a night, but when you compare it to places like Aspen, it's a smoking deal.
5. Fairbanks, Alaska
Winter is the perfect time to see the northern lights, otherwise known as Auroa Borealis. And coincidentally, Alaska is a great place to go see them! Fairbanks is a smaller city, but it's a hub for winter activities like dog sledding, skiing, and even curling. It also has a sensational hot spring where you can soak up natural waters while taking in breathtaking views.
If that's not enough to convince you, there are also plenty of museums to learn more about Fairbanks' rich culture. There's also a free-to-enter cultural and visitor's center that also displays unique Alaskan art. It's the perfect blend of outdoorsy activities, culture, and fun!
The typical hotel rates will start at around $130. Flights to Fairbanks can be pretty expensive, but it's a cheaper alternative to flying somewhere else and spending over $500 on a train ticket. This is probably going to be the most expensive U.S. trip on our list.
Make More Time for Fun
No matter what your plans are for winter break, Collegeboxes is here to help make it easier! We provide storage, shipping, and unique Ship to School options for students no matter the time of year. Don't waste time on figuring out how you're going to move everything, let us do the heavy lifting. That way, you can focus on making memories that matter. Don't wait, sign up today!