---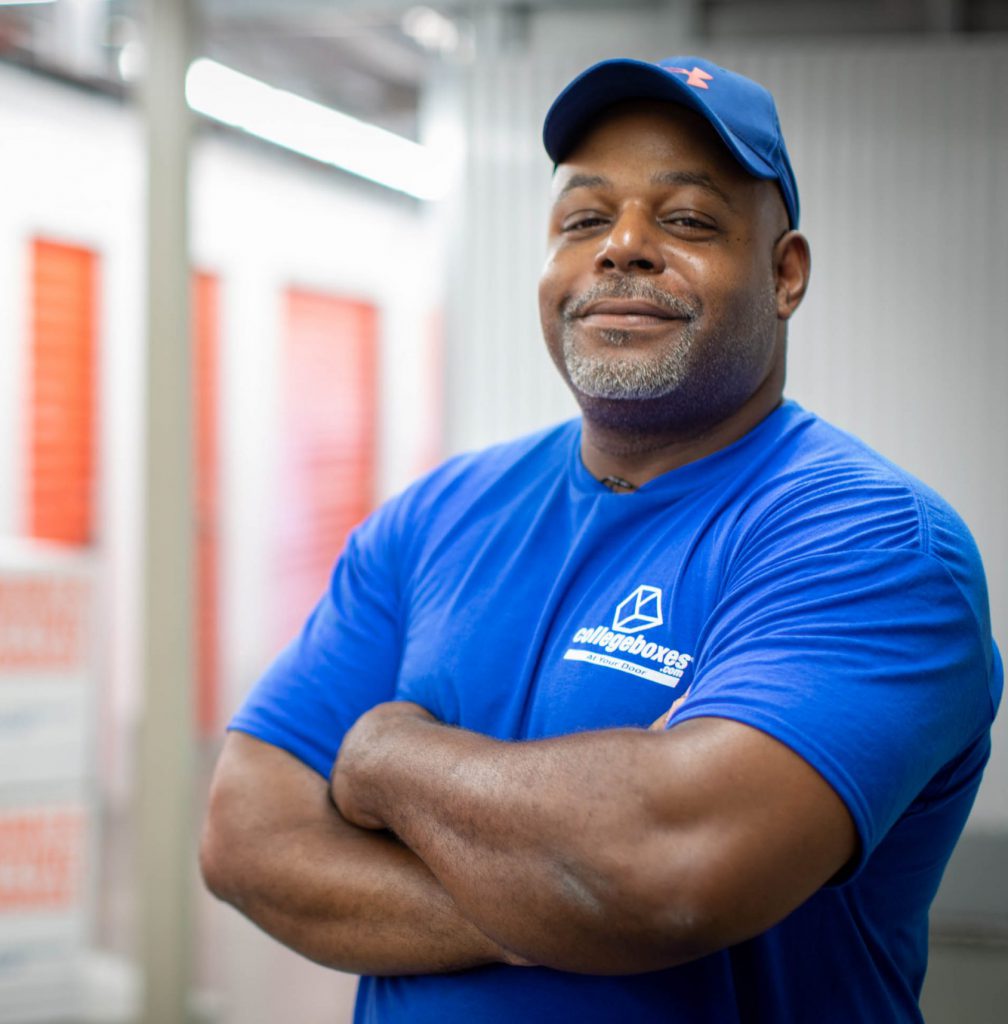 About Collegeboxes
Collegeboxes was created in 1999 to improve the way students move to and from school. Since then, Collegeboxes has helped thousands upon thousands of families move their students to and from campus utilizing U-Haul trucks, U-Haul storage facilities, and U-Haul Moving Helpers. Collegeboxes provides both storage and shipping services to students.
Our Services
Students ship boxes and luggage to our U-Haul facility near campus prior to move in. We temporarily store the items until it is time to deliver to campus.
Storage and Shipping is an innovative moving solution that simplifies the college moving process. Belongings are picked up right from the dorm room. Students can choose to store their things while they are away or ship them home. Stored items will be delivered to their new dorm room when they return.
---
Moving Helper Team Tasks
Drive U-Haul Truck
Pick up items (boxes, luggage, bikes, mini fridges) from students on campus
Load items into storage for summer break
Follow Collegeboxes pickup and delivery reports
Deliver items back to students when storage term over
Expectations
Professionalism – Wear a clean Collegeboxes uniform – upon hire we will provide you with shirts for your team. Wearing these shirts on campus helps students and university personnel identify you.
Great Communicator – Consistent clear communication with your Collegeboxes Account Executive (AE) is necessary.
Timeliness – It is imperative that you are on time and complete the job within the allotted time window.
Driving – A driver with a valid license is required. You will drive a U-Haul Truck from the U-Haul center to campus and back.
Valid Photo ID – Many universities require service providers to sign-in with valid photo ID, everyone on your team will need to have ID with them.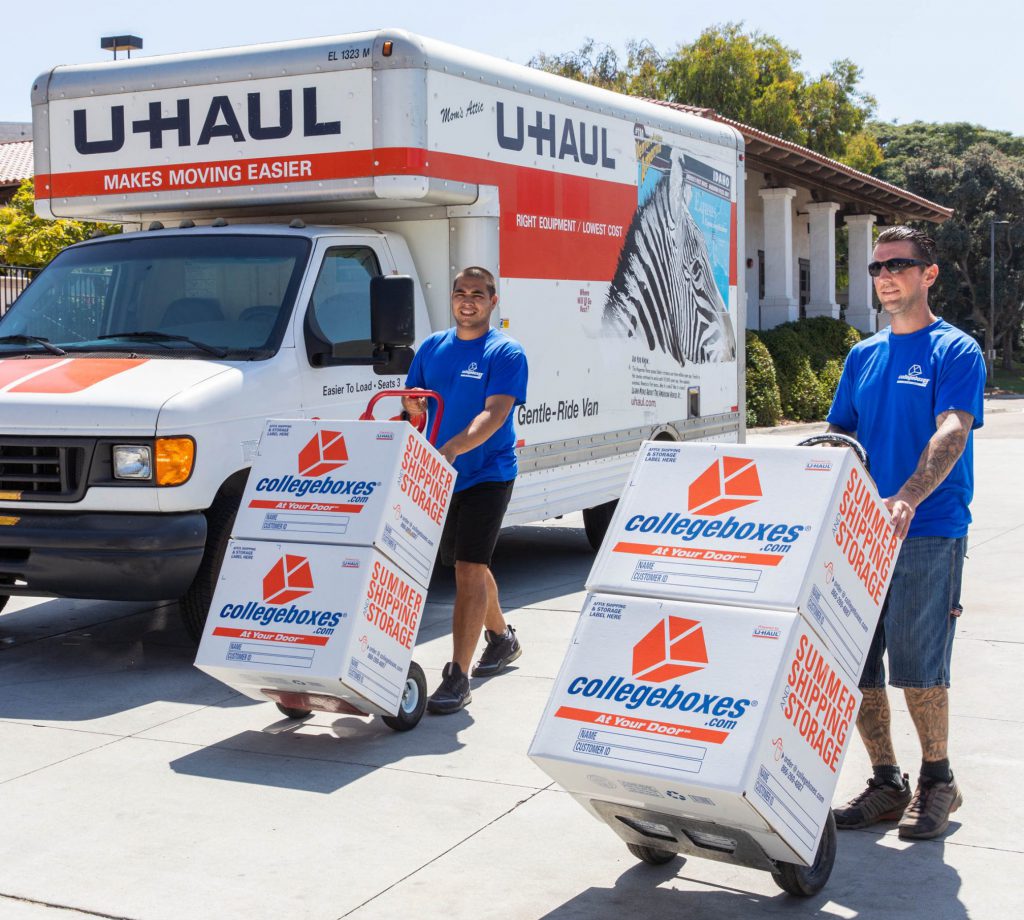 Ready to Get Started with Collegeboxes?
If you have what it takes to provide excellent moving service to schools that we service in your area we can't wait to hear from you!
I Am a Current Moving Help Provider
I Am Not Yet a Moving Help Provider
FAQ
How does payment work?
Once you have completed your job and have returned the rental truck, you will submit report documentation to your Collegeboxes Account Executive. They will then release your hourly payment code to you. Most payments are processed between 1-3 business days.
When will I receive information regarding the pickup or delivery?
You will receive your pickup or delivery report the day before the job.
How many items do students usually have?
4-5 boxes. Some students will also have non-boxed items such as mini fridges, TVs and futons.
When do Collegeboxes jobs occur?
Most of our pickups are completed in April-May and deliveries are made August-September. Student moves take place during the week and on weekends. Depending on the volume of students in your area, you should plan on having multiple pickup and delivery days each season.
How do I reach the Collegeboxes staff?
You will be provided with a direct number to reach your Account Executive.
How do I reach Moving Help?
You can reach Moving Help at support@movinghelper.com