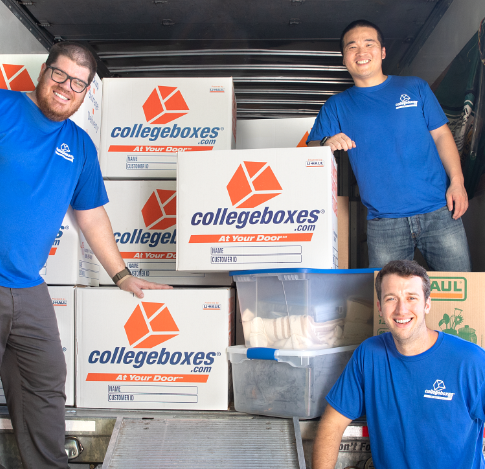 Our Services
Ship to School is the most convenient way to move your student to school. Simply pack their belongings, ship them to us, and we'll deliver them when they arrive at school. 
When it's time for your student to move-out Storage and Shipping provides an innovative moving solution and simplifies the move-out process. Ship what they want home, store things that they won't need until they return to campus – any combination. 
Direct Shipping is ideal when your student just needs shipping. They pack, FedEx picks up their boxes from your home or their campus mailroom and ships to their destination.
---
---
Tips for Moving Your Child to College
Plan how you're going to get there.
Are you close enough to drive, or will you be flying? If you're flying, remember that it can be costly to check heavy bags and luggage. Consider shipping your bulkier bags instead of checking them, as it saves you time and money. It will also make the trip less stressful and allow you to focus on spending valuable time with your student.
Remind your child to pack light.
A teenager will most likely want to pack their entire wardrobe. Help them prioritize the most important items so you don't end up hauling more than you need to, especially if you're paying to ship luggage or check bags. We recommend about 2-3 weeks' worth of clothing. Include some formal wear in addition to casual and seasonal items.
You don't need to move everything all at once.
Certain items can be purchased after your student arrives, which as a bonus may help you save money on moving costs. This also applies to packing; if your student forgot to bring a crucial item, it can always be shipped to their dorm room later using our Direct Shipping service, so there's no need to worry.
Have a plan for move in day.
If you've been assigned a move-in time, be on time and prepared. Are there elevators, or only stairs? Will there be anyone to help, or are you on your own? These are some questions you might want to answer ahead of time. Remember to plan for a long day – bring some snacks, water, and cleaning supplies if you can.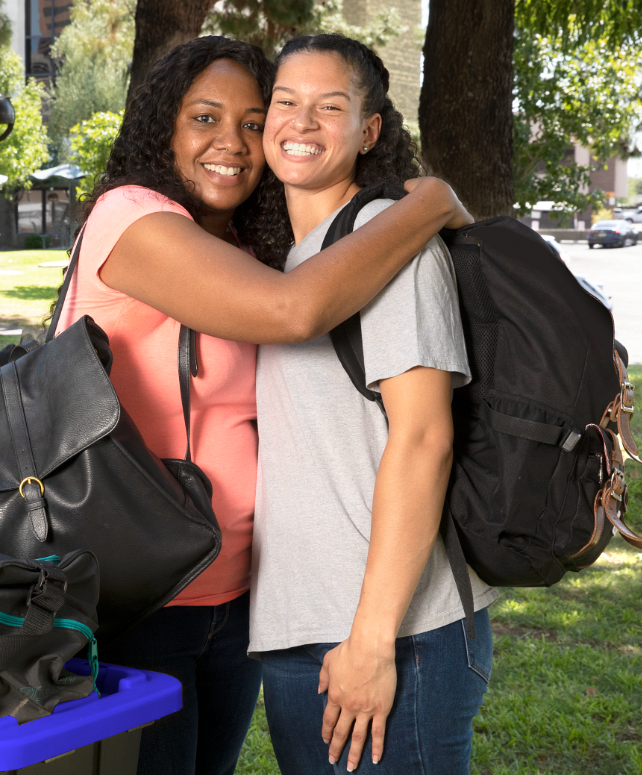 The Collegeboxes Difference
Backed by U-Haul®
A division of U-Haul, we utilize industry-leading moving and storage technology and services, including thousands of storage and rental locations.
Service at 350+ Schools
No matter where your child is headed, there is a great chance we offer services at their school. Visit our Schools Served page to view the services offered at your school.
Multiple Service Options
From college storage and shipping to full-service moving, we have a variety of service options guaranteed to make moving your child to school easier.
A Brand You can Trust
We've been helping college students move to and from campus since 1999. Whether your student needs shipping, storage, or a combination of both, we have a solution.