With the second semester beginning, and now midterms approaching in March, that means Spring Break is too! What better time to plan your next vacation than right after coming back from the last one? From oceanside partying to laid-back river rides, Collegeboxes has put together a list of some of the top places for college students to spend their Spring Break.
Panama City Beach, Florida
"The Spring Break Capital of the World". With 27 miles of beaches, this would make sense. PCB (Panama City Beach) is very well known for its spring break activities. Everyone from locals to students around the globe comes to visit and take part in the fun, planned and put together by the city's hospitality teams. Because of its popularity, that obviously means that there will be large amounts of people. If that type of thing doesn't bother you, this is the place to be! Spring Break Packages for Panama City Beach can range anywhere from $300-$400 depending on when your school's Spring Break is.
Daytona Beach, Florida
Want to still go to Florida, but with a different feel? Check out Daytona Beach! 16 of the 20 miles on the beach are dedicated to motorsports, multiple waterfront parks full of rides and shops line the beach, and there's a FREE bus that takes travelers from restaurants to bars or to the beach! Daytona even offers Spring Break cards that get students discounted rates on different things. Daytona's Spring Break packages cost a little bit more than Panama City Beach, ranging from $400 to $450 depending on the week, but still average out to around $65/night!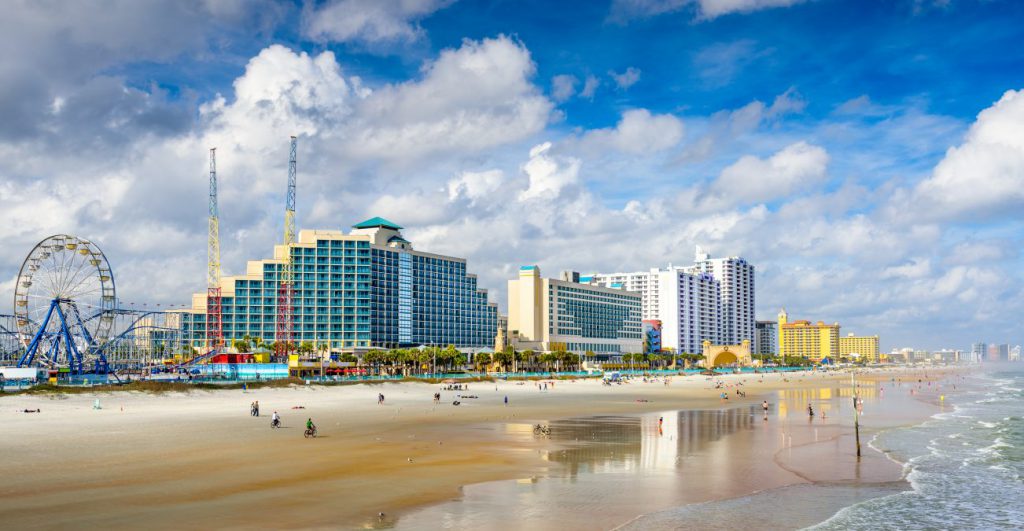 Savannah, Georgia
Savannah may not have been on your original list, but now you'll have reasons why it should be now. Savannah, Georgia is one of the oldest cities in the state. It's full of history and unexplained sightings, as it's also one of the most haunted cities in the world. Different tours are available for the creepy history. Not a ghost fan? That's okay! You can still enjoy a relaxing riverboat cruise or Kaya to Tybee Island, taking in the fantastic weather that Spring time has to offer. If a more laid-back Spring Break is the goal, Savannah's your place! There's no Spring Break package for Savannah like the others, so the price of plane tickets will vary by where you are flying from, and hotels in the middle of the city will cost anywhere from $150-$300/per night.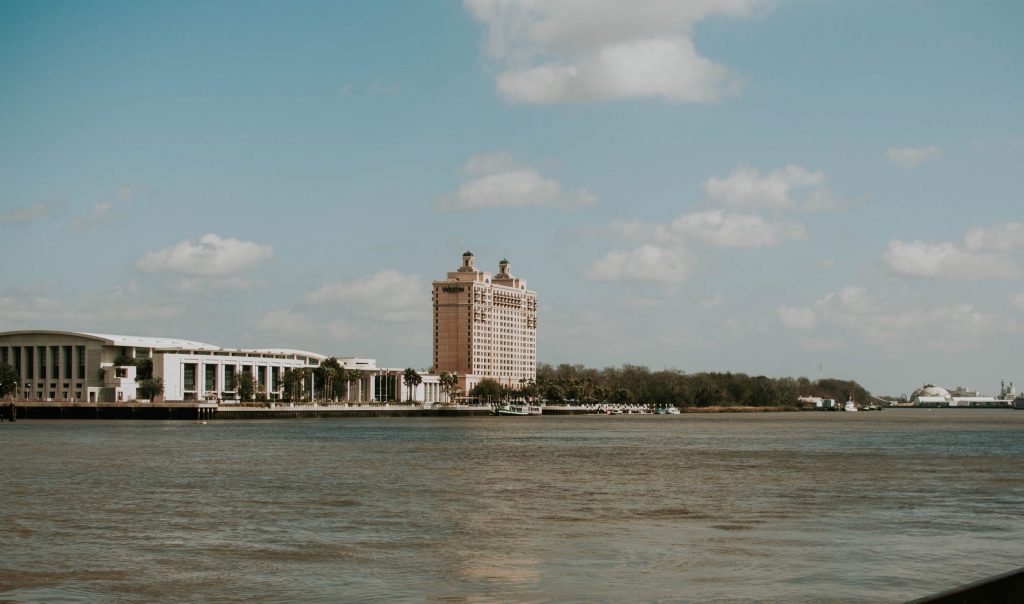 Great Exuma, Bahamas
On an island shaped like a shark, how could you not have fun? Great Exuma is a beautiful island that is a part of the islands. With waters as clear and as blue as you could imagine, it really is paradise on Earth. Swim with the pigs, lounge on the beach, stargaze, and even visit the location where Pirates of the Caribbean was filmed! Plus, Exuma is not as popular as the other main islands, like Nassau. So that means, more to you! Enjoy one of the many resorts, and try to find one that comes all-inclusive, so that there's more time to enjoy your stay! Hotels range anywhere from $150-$400, and flights will vary. Grab your passport and let's go!
Cancun, Mexico
Cancun, Mexico is the place to be for Spring Breakin' on a budget. It borders the Caribean Sea, so expect amazing waters and breathtaking views. Accommodations and flights are very affordable compared to what it could cost to go to other places, and some of the best things to do there are free! Check out the nearby nightlife and go clubbing with some friends! Head over to "Wet 'N' Wild", the only waterpark in the area, and just overall have fun! Head east in Cancun to Riviera Maya for their full Spring Break experience. Flight costs will vary, but some hotels are going for as low as $50/per night. All-inclusive hotels are also available.
Now that we've filled you in on where to go for Spring Break, let us help you get ready for college move-out when you get back!
Make moving out of your dorm easy. Collegeboxes offers a handful of services like student storage, ship to school, direct shipping, moving supplies, and tips to improve your college experience.