Written by a college student for college students
Arizona. A state where you can find just about everything for everyone. From historical, rural towns like Tombstone to busy, life-filled cities like Scottsdale and Phoenix, AZ has it all. There are hundreds of places to visit and sites to see for all budgets. Collegeboxes has a list of ten places to see with a tight college budget.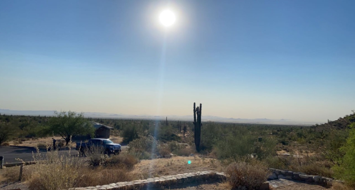 The White Tanks are a great place to get on a nice, quiet hike. With multiple trails stretching for miles, this is a spot for everyone from beginner to expert. All it costs is $7 per vehicle for the day, and there are tons to explore. The park's hours are 5 am to 9 pm May 1st to October 31st, and 6 am to 8 pm November 1st to April 30th. The hours change to maximize daylight hours depending on the time of year.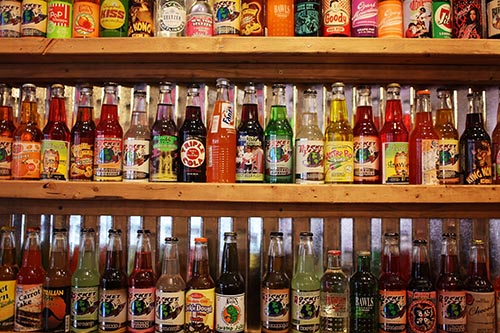 Arizona is home to numerous creative and vintage soda shops! Places like Rocket Fizz (locations in Surprise, Gilbert, Glendale, and Scottsdale) offer soda and candy from every generation- they even offer their own crazy flavors of soda such as Boogers, Old Band-aid, Aliens, and many more. Other places like this can be found throughout the Phoenix area and all over Arizona!
Tucson is the second-largest city in Arizona. The city is home to the University of Arizona and so the college scene is set already. There are multiple places full of good food and drinks throughout town, such as Eegees and Lucky Wishbone. About fifteen minutes out of town is an old church that has now become a quick sight-seeing opportunity.
In a place like AZ where it is warm enough to spend time outside 90% of the year, why not enjoy a movie outside as well? West-Wind Drive-in, located in Glendale, brings back that old-time feeling of cruising to the movies and getting to watch from the comfort of your car (or outside of it if you bring the chairs).
5. Northern Arizona (Grand Canyon, Horseshoe Bend, Antelope Canyon)
If the White Tanks isn't enough hiking for you, and you are down for a longer drive, Northern Arizona is somewhere you want to visit.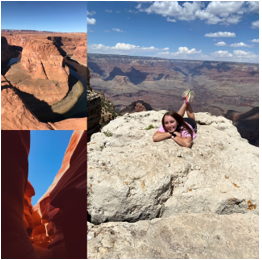 Grand Canyon:

A part of the Seven Wonders of the World
Beautiful panoramic views
Only $35 a car
free shuttle bus, hiking down to the bottom, gift shops, you name it.

Horseshoe Bend

The most popular time to visit is when the sun sets
Panoramic views (closest peak view to the Colorado River)
$10 a car

Antelope Canyon

Breathtaking view of the canyon
Great for picture taking
Not far from Horseshoe Bend, and so the two together can be a day trip.
More expensive because a tour guide is needed
Make sure to bring lots of water, snacks, and your best walking shoes. Don't forget the sunscreen!
Sunny Sedona is a tourist attraction for anyone visiting Arizona. Here you can find beautiful hiking trails, streets you can walk along full of shops and restaurants, etc. Sedona is famous for its red rock formations all around. At high peaks, the view of Sedona and surrounding areas is amazing. A popular spot to visit is the Chapel of the Holy Cross (pictured above), a roman catholic church built into the ground back in the 1930s. Sedona is home to it all.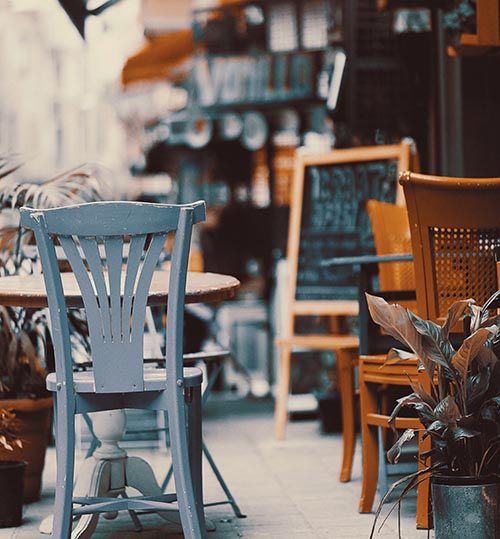 Westgate has it all. Anyone can come here and explore to their heart's desire. Located at Westgate are two stories of restaurants of all styles, ax throwing, escape rooms, outdoor live music, the Gila River Arena, and so much more. Right next door is Tanger Outlets for those who love to shop and is right near the Cardinals stadium. Catch a game, grab some dinner, and end the night at Dave and Buster's. The choice is up to you.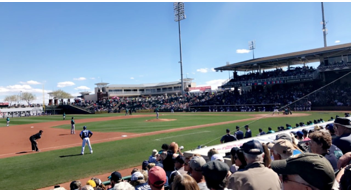 Since AZ is known for its warm weather year-round, baseball and any outdoor sports are a big deal. Arizona is home to ten different Spring Training Stadiums, with fifteen different teams. These games cost anywhere from $10 and up depending on where you sit in the stadium. This makes attending these games very affordable for the college student audience.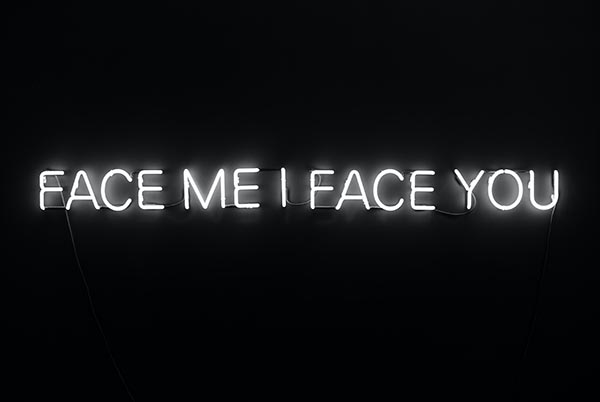 This art museum offers free admission every Wednesday from 3 p.m.– 7 p.m. and the first Friday of the month from 3 p.m.– 7 p.m. The museum is full of unique exhibits displaying many different forms of art.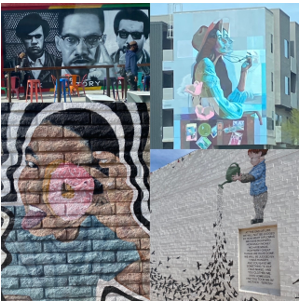 Roosevelt Row is a section of Roosevelt Street covered in street art, shops, and restaurants. The whole street also participates in "First Fridays", which is the first Friday of every month where vendors and other little businesses set up along the streets for shopping galore. With beautiful murals at every corner, Roosevelt Row is the perfect place for those who like to keep their Instagrams fresh.
Whether you are young or old, introverted or extroverted, Arizona has something to do for everyone. All it takes is a little exploring to find what you really love. If you're moving to college in AZ or are already here, trust Collegeboxes to take care of your belongings while you head to school with our Direct Shipping and Ship to School programs so you can get out there and try new things!