When buying our Supply Kit, your order will include:
5 double-walled boxes (24″x16″x18″ 4.0 cu ft)
1 bonus box (36″x24″x7 3.5 cu ft)
1 permanent marker
1 roll of U-Haul packaging tape
10 FedEx label pouches
5 zip ties
2 Collegeboxes luggage tags
Collegeboxes encourages students to use as much of their starter kit as possible to ensure a successful storage and shipping process. When it comes to our zip ties, we have different ways students can use them in smart ways to create a better experience.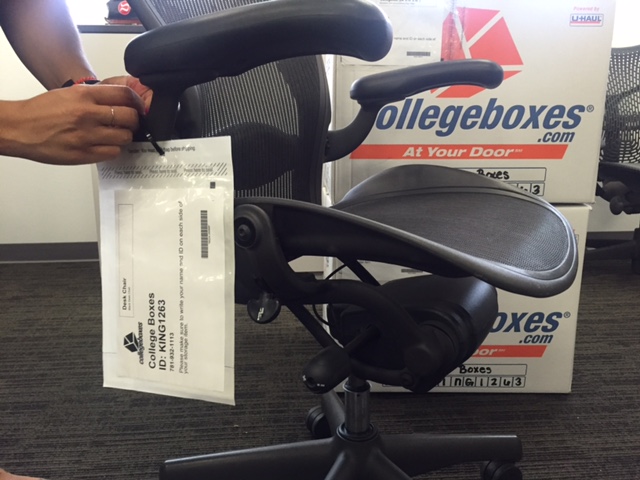 Zip ties are especially great for securing labels to duffel bags, desk chairs, bikes, or any other items where securing labels with tape doesn't seem to work. You would still use your printed label and pouch for that item and then string the zip tie through it and onto your item. They can also be used to tie together hangers in order to easier move your clothes faster and keep them organized in boxes. Another great use for a zip tie is bundling up all your loose cords. Whether it be extra power strips or electronic chargers, these will work perfectly to keep them all together.
There are also reusable zip ties out there that you could use for these as well if that's the route you'd like to take. However, for the basics, our Supply Kit ties will do just the trick!
More articles to help you pack and ship with your kit: