Every freshman feels nervous when they walk onto campus for the first time. But when you're a first-generation college student, you can really feel like a fish out of water. Here at Collegeboxes, we want every student to have an amazing college experience. That's why we came up with some tips that every first-generation college student should know before starting school.
Who Classifies as a First-Generation College Student?
The term "first-generation" college student is pretty self-explanatory. The Higher Education Act of 1965 describes a first-generation student as a student who's parent or parents have not received a bachelor's degree. Being the first person in your family to attend college can be a lot of pressure, but here are some tips on conquering the challenge!
1. Take Advantage of Academic Resources
Most college campuses will have some sort of resources for student success. This can range from things like writing and tutoring centers, to professor office hours. Most students never bother to explore the resources that are open to them, but it can be a total game changer when it comes to your academic performance.
Is writing not your strong suit? Many colleges offer free-to-use writing centers where English-buffs can look over your work. They are great at catching grammar and spelling mistakes! But they can also let you know how to format your papers better, as well as ways to strengthen your argument.
Feeling totally lost in subjects like math or science? Then you'll benefit from visiting your professor's office hours, joining a study group, or signing up for some free tutoring at your campus library. This is great for when you need to study for a test, or to make the most out of your usual study sessions.
2. Avoid Imposter Syndrome
Have you ever heard of the term "cultural capital?" It doesn't have anything to do with money, but rather information. Cultural capital is the combination of all the skills, behaviors, and knowledge that's taught through culture, tradition, and socialization.
When students come from families with a history of higher education, they usually have the cultural capital to assimilate into college life. Whereas first-generation students may face a steeper learning curve because their family didn't have the experience to share. But don't let that discourage you, you can still have a successful academic experience without all the extra cultural capital.
When you're a first-generation student, a lack of cultural capital can make it feel as though you don't quite measure up to your peers. It may seem like other students have it all figured out while you're falling behind. But remember, you made it into college for a reason. You are just as smart, accomplished, and deserving of being there as the next person. You can succeed, and you will succeed.
Don't get caught up in the comparisons, there's space for everyone to do well in college!
3. Develop Financial Literacy
College is a huge financial commitment for everyone, but first-gen students may feel some extra pressure. Especially since they're more likely to collect debt than their other peers. Luckily, there are plenty of scholarships and grant opportunities available for first-generation students in order to avoid excessive loans. Looking for an easy way to find scholarships? Check out First Generation Scholars for the latest applications.
You'll need to learn how to budget, too. Saving money is important, and college is a great place to start implementing responsible spending habits. You can start budgeting by writing out all of your monthly expenses (i.e., food, transportation, hygiene, fun activities). Then, consider how much money you're working with monthly. Try to be realistic about where to make cuts and adjustments.
Everyone knows it's a struggle to save money in college, that's why most local businesses are generous with their student discounts. Wondering where you can find these savings? Check out our article about student discounts that you could be missing out on.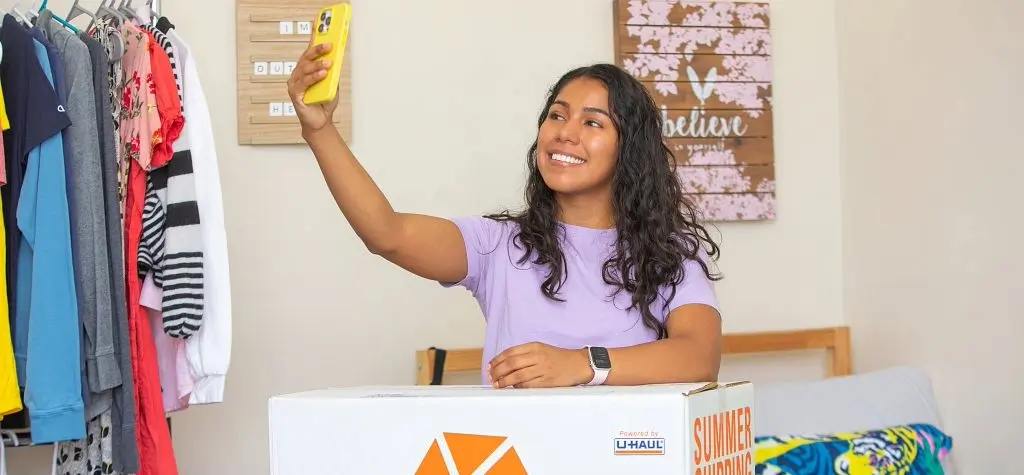 4. Participate in Clubs and Programs
The quickest way to make friends and memories in college is by joining clubs. And it's a great way to help your campus feel like home. Not sure where to start? Most universities will have a full club list on their website, as well as multiple opportunities to explore the various clubs on campus. Don't be afraid to reach out, any club will be excited to have you!
5. Learn How to Manage Your Time
Between class, a job, and a social life, you're going to be busy during school. That's why it's important to master good study habits and time management skills. Procrastination may have gotten you through high school, but it definitely doesn't work in college. Get a planner, use your phone calendar, use anything that will help you stay on top of deadlines and other commitments.
Make sure you're leaving enough time to focus on your assignments, and then some more time to actually study and review the material. Studying can be harder than it looks, but once you find the method that works for you, it can even be pretty enjoyable. You can make studying more fun by inviting some friends along, or even joining in on a study group on campus.
6. Take Care of Yourself
Sometimes, we don't prioritize our health like we should. Especially in college, it's easy to slip into a lifestyle where you aren't exercising, eating healthily, or sleeping enough. Many college students joke about neglecting those needs, but it really isn't a laughing matter. If you want to do your best, you have to make sure that you're taking care of your body first and foremost.
And that includes your mental health! As a first-generation college student, you're probably feeling some added pressure to make your family proud and set yourself up for a successful future. That's a heavy weight to carry on your shoulders, but you're not alone in feeling this way.
Make time for self-care, whether that be through exercise, meditation, or splurging on a facemask every once in a while. And if you feel like you need to talk to someone, many universities have on-campus counseling resources you can reach out to.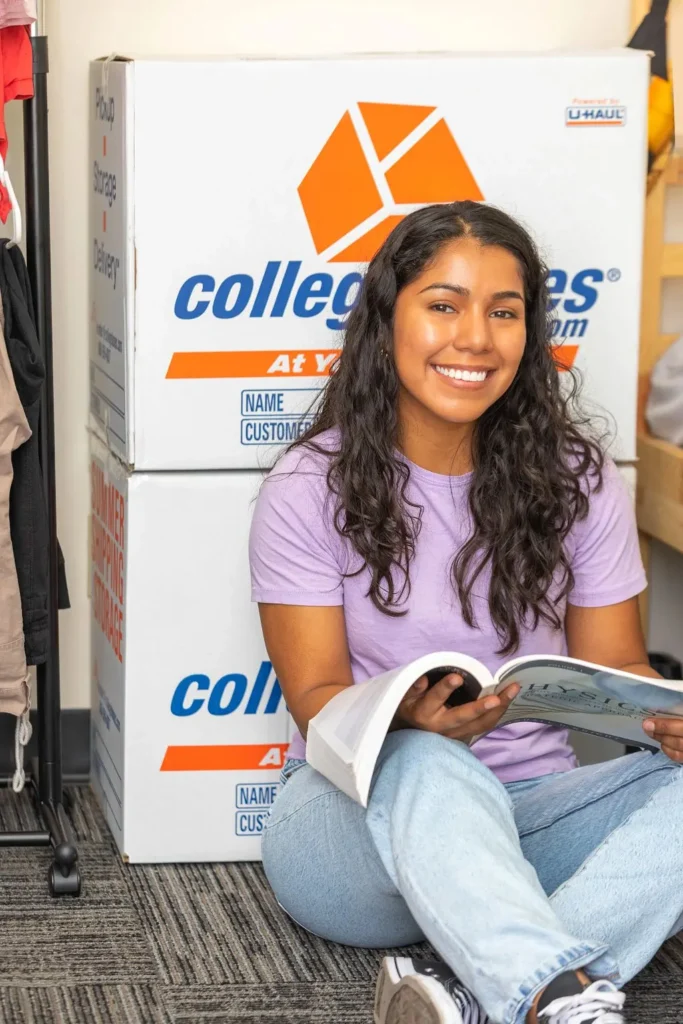 7. Build a Support System
If you're living on campus, you won't be able to fall back on your family as much as you are probably used to. It can be really lonely if you fly solo in college, so you should try to get out there and find a solid group of people to surround yourself with.
We already talked about how clubs and other programs can be a great way to meet new people. You can also try and join a fraternity or sorority to really get that family vibe on campus. Your support system can also include professors or other faculty members that you trust. Don't be shy, or else you could miss out on some lifelong friendships and connections.
8. Learn How to Say No
Depending on your situation, you're probably going to be juggling a lot of obligations. In order to prevent yourself from burning out, you're going to have to say no every once in a while. Being busy can be a good thing, but if you find that your grades are slipping, it may be time to dial it back.
Life is all about balance, so don't completely sacrifice your social life in order to work and study. Make sure that you leave some time for fun!
9. Keep an Open Mind
Being a first-generation student, college can be a completely new experience. In some ways it's exciting, but it can also be easy to clam up. But the sooner you open yourself up to the experience, the quicker your campus will start to feel like home. Get out there, meet some people, go to events, and let yourself experience what college life has to offer.
10. Embrace Who You Are
First-generation students may feel like they have to mask parts of themselves in order to fit in. Let us be the first to tell you: don't do that! One of the great things about college is that you can meet so many people from different cultures and backgrounds. Your identity is valid, important, and worth sharing with the world. And remember, with all the clubs, student organizations, and programs on campus, you're bound to find some folks with similar stories to yours.
Don't be afraid to be yourself—you're awesome!
Remember That Collegeboxes Has Your Back!
So, feeling a little more ready to start your first year of school? Collegeboxes can help you get there. With our student storage and year-round shipping service, we can help move your belongings anywhere in the world—including right to your dorm. Don't miss out on the party, sign up with Collegeboxes today!