Going to college can get pretty expensive! Most students are trying to save money, but sometimes it can be harder than it looks. Budgeting can sound stressful at first, especially when you haven't had to do it before. A great place to start is by trying to be more mindful of your spending.
One way to save money is by searching for discounts. As a student, you'll find there are way more deals available to you than you might think. You can even save on some of the most popular electronics and streaming services! You just need to know where to look.
Wondering where to start? Don't worry, Collegeboxes has you covered!
Music
Spotify: Students can get discounted Spotify Premium for only $5.99 per month. Better yet, you can also get a Hulu membership added on for no extra charge. If you already have a Hulu membership, you can connect that existing account to your Spotify and start saving today!
Apple Music: Apple allows students to get Apple Music for a discounted rate. It will be the same price as Spotify, $5.99 per month. With a catalogue of over 90 million songs, you'll never run out of new music to listen to.
Streaming
Peacock Premium: If you love reality TV, sports, or even comedy series like The Office, then you need to get Peacock Premium. When you verify yourself as a student, you'll be able to stream hundreds of shows for just $1.99 a month. You really can't beat a deal like that!
Hulu: Don't miss out on great shows and movies! Hulu also offers the amazing $1.99 a month deal to students. While you can get a free Hulu subscription bundled with your Spotify, this is a good option for people who stream their music elsewhere.
YouTube Premium: If you're looking for an affordable and versatile streaming service, consider YouTube Premium. For only $7.99 a month, you can stream all the ad-free videos, movies, and music you'd like. You can even download videos and music so you can enjoy everything offline. You get 3 months free to decide if this is the right platform for you, so you get plenty of time to try it out!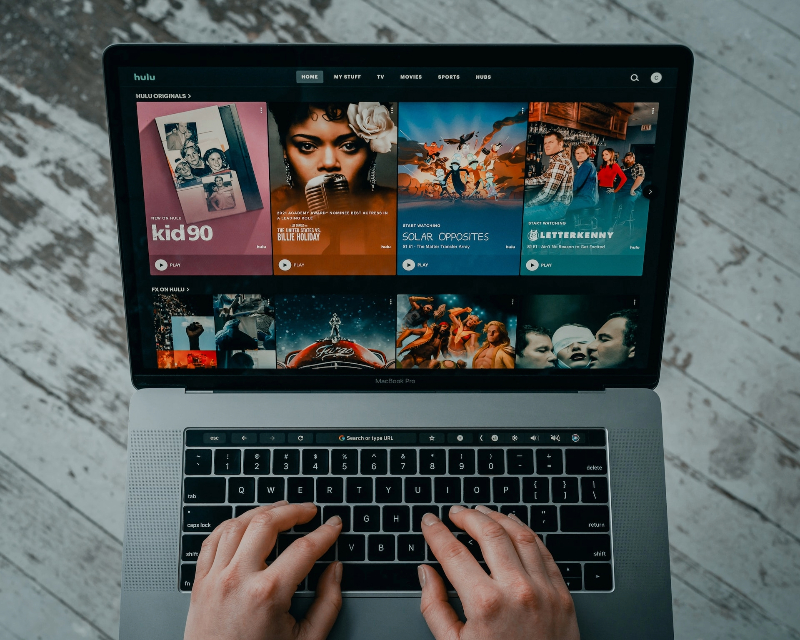 Shopping
Amazon Prime Student: Amazon can be a life saver when you need something shipped and delivered within a day or two. Luckily, Amazon Prime offers a student discount with a whopping 6-month free trial. For only $7.49 a month, you get all the perks of Amazon Prime but for a fraction of the price.
As a bonus perk, you also get a year of Grubhub+ with Prime Student. If you're going to splurge on a subscription, this one gives you plenty of bang for your buck.
Walmart+ Student: Walmart+ offers free grocery delivery, free shipping on online orders, and even a Paramount+ membership! All you need to do is verify your student status and you'll get 50% off your Walmart+ membership. That's only $6.47 a month! And the best part is, you get one month free to try it out.
Groupon: Why settle for a good deal when you can have a great deal? When you sign up for the Groupon Select Student Program, you can get up to $20 dollars off already discounted services. You have to respect a coupon website that gives you a bonus discount!
Travel
Amtrak: With Amtrak, you can qualify for an extra 15% off your tickets. The only requirement is that you need to book it at least a day in advance. Get out there and explore!
Zipcar: Not into the idea of public transit? No sweat, Zipcar is available at hundreds of universities and can get you driving in just a few minutes. Students will have to pay around $35 a month for this service, so it's a little pricier than the other discounts on our list.
Study Tools
Microsoft: Many schools will hook their students up with Microsoft Office, but some folks may need to buy it themselves. Luckily, students can get a sweet 10% off all their technology needs.
Evernote: Do you like to keep all of your notes online? Then you should try Evernote, a platform where you can take notes, share documents, and organize your life from head to toe. The best part? You can get 40% off when you verify yourself as a student.
Apple: It's as popular as it is pricey, when it comes to buying an Apple product, you probably need the discount! Apple has special education pricing for students, staff, and parents for all grade levels. You can also get 20% off Apple Care, and you may even qualify for a gift card. If you're planning on buying Apple products, make sure you ask for student pricing!
Dell: Want some deals while also helping a greater cause? Then you should consider using Dell products! During this back-to-school season, every purchase will help support Giga. This is an initiative that aims to help every school have internet by 2030. On top of this, you can get up to 30% off laptops and other tech. Now that's a win-win!
Logitech: If you're looking for high quality and affordable technology, Logitech is a great place to look. Even better, students get an additional 25% off!
Stay in the Loop
There are online platforms that are designed to help college students find the hottest deals. Websites like UNiDays can connect you with over 150 exclusive discounts that you may have otherwise missed. From beauty and fashion to tech and fitness, you can find a discount for just about anything!
Explore Local Deals!
Try to keep a lookout for deals at the local businesses around your school. Bike shops, auto mechanics, and even restaurants around campus are known to have some sweet student discounts. Make sure you always keep your student ID on you, who knows when it'll score you an extra 15-20% off!
Moving to School on a Budget
Trying to save money while moving to school? Then you need to try Collegeboxes! With flexible services and pricing, we can help you find the best deal for you. With our Ship to School service, we can get your stuff into your dorm before you even step foot on campus. But if you're looking for other options, we also provide direct shipping or even local storage. We keep students in mind when pricing our services, so you can always trust you're getting the best deal from us.
Ready to move to school in style?